Alumni Testimonials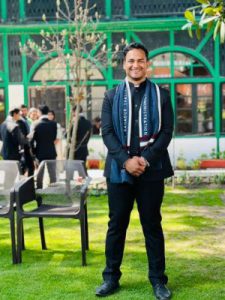 Mr. Md Manzar Hussain Anjum
Rank: 125Service: IAS Year: 2020
I began preparing for the Civil Services Examination in 2017. After two failed attempts at Preliminary examination in 2017 and 2018, I joined Hamdard Study Circle (HSC) in October 2018 and thus began the remarkable journey of UPSC, a dream that I always cherished. .
I spent 3 years in HSC and I can say with conviction that this place offers the best facilities that any aspirant can avail: Single rooms, discussion rooms for peer learning, a dedicated library, periodic tests, smart classroom, current affairs classes, answer writing sessions, recreational avenues (Football, Badminton, Table Tennis and Gym), etc.
The most important aspect about my stay here has been peer learning. Daily answer writing in a group and discussions with fellow aspirants made this journey enjoyable and instilled a competitive spirit among all of us. Experience from aspirants (at different stages of the examinations) helped in continuous improvement.
I am especially thankful to HSC for taking very good care of us during the peak of the COVID pandemic. I also want to express my sincere gratitude to the Secretary, Samar Hamid sir, and Director, S. H. Hasan sir, for motivating me and believing in me when I was not offered a service in 2019. Samar sir's words "One should never desert hope even in the most unsurmountable of circumstances" will always be a lesson in my future endeavors.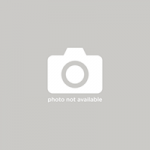 Mr. Modassar Shafi
Rank: 576Service: IRS(C&CE) Year: 2014
Hamdard Study Circle is the main "culprit" behind my success in the civil services exam! I did not have any idea whatsoever about the nature or requirement of this mammoth of an exam when I came to HSC in early January, 2011 after having somehow qualified its entrance exam. It is amazing how the circle transformed me from a wannabe to a serious aspirant and subsequently into an officer.
Under the ever watchful eyes of erstwhile Director Prof. Zaidi Sahab and later on Janab Samar Hamid Sahab, the aspirants were given much needed support and guidance for all aspects of the civil services examination process. Blessed with a beautiful campus and great physical infrastructure, HSC provides peaceful environment for rigorous preparation. The residential nature of study circle with full time availability of Academic Associates, approachable administration and the invaluable presence of a peer group makes it a unique place for preparation. The presence of such bright aspirants gives advantage of sharing and perfecting strategies.
HSC's program of guidance for personality test for UPSC is also one of the best in Delhi. The distinguished panel of experts does make sure that rough edges of aspirants are taken care of and they are fully prepared for the real test.
I sincerely hope that serious aspirants take advantage of such a great place of learning.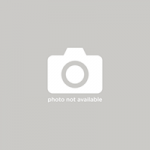 Ms. Samrita Kaur Gill
Rank: 297Service: IRS (C & CE) Year: 1996
I joined Hamdard Study Circle in 1996 after completing my M. Phil in Zoology and LLB from Panjab University, Chandigarh. I had narrowed down on the institute on the basis of a news article followed by a visit to the campus. The expansive environs of the institute were inviting and impressive.
My stay at the institute besides being intellectually enriching helped me to evaluate and mould my personality to pursue my aim of joining the Civil Services.
On the basis of the result of the Civil Services Exam declared in 1997 I joined the Customs Appraisers Service in March, 1998 at Mumbai.
In recognition of the services rendered to the department I was awarded the Presidential Award for Distinguished Record of Service in 2017.
I continue discharging duties with the same zeal, energy & reverence as I did when I joined the department. Hamdard Study Circle has played an important role in my journey thus far.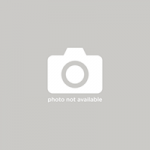 Mr. Shadan Zeb Khan
Rank: 254Service: IRPFSYear: 2000
Hamdard Study Circle(HSC) provides a comfortable stay(single room with 24×7 power supply and home-like food) and a very congenial atmosphere for preparations for the civil services exam. I had joined HSC for my Mains preparations in 1997. What unique thing that I discovered about HSC was its accommodating 50 students with unity of purpose, under one roof. The best inputs, help, guidance and support I got there, was from other aspirants, some of whom had experience of reaching up to the interview stage in previous years. Those who had qualified CSE and were reappearing for improving their rank, were also very forthcoming and helpful. This helped me a lot in my general studies preparations. Relevant study materials and books in the Library catered well to our needs.
HSC was instrumental in my success in the CSE-2000, also because when I needed some classes for Urdu optional (as the syllabus was changed a year before), these were arranged by calling one of the best professors.
Regular Mock interviews by eminent serving and retired civil servants, academicians and retired members of UPSC,etc were conducted by HSC for making us ready for the Personality Test. Such mock interviews proved to be extremely helpful in scoring good marks in the Interview.
Regular interactions with seniors in HSC also helped me in my personal development.
I owe my success in the CSE to the HSC.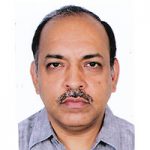 Mr. Istikhar Baig
Rank: 54Service: IRS (C & CE) Year: 1994
There is no substitute for hard work, has been my motto throughout my life. Presently, I am posted at Panchkula(Haryana) as Commissioner,GST(Appeals). My journey from a small village of Sultanpur (UP) to being an officer in the most coveted civil services has not been easy but I was very hard working and sincere in my efforts. Since school days I was a topper in my class and it continued in BTech and MTech and GATE Exam 1990
Before joining Hamdard Study Circle in Delhi, I was already working in the Indian Railways as an officer (IES-91). After qualifying in Prelims in 1994 Civil Services Exams one of my friends advised me to join Hamdard Study Circle to prepare for Mains and Interview. That was the turning point, the best thing i did for myself, as I got a conducive environment with all kinds of facilities, good food and the right guidance.Director ,Mr Usman Adhmi Saheb took keen interest in our preparation and guided us at every step.He was always available for us. My stay at HSC was remarkable and life changing. I got a lot of help with the Mock Interviews and cleared civil services with a good rank (AIR-54).
My advice to all the young people aspiring for Civil Services is: believe in yourself and keep trying hard with dedication and sincerity. I am sure Hamdard Study Circle will flourish and will become an even more acclaimed Institution.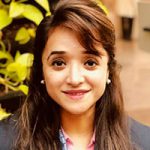 Ms. Ummul Kher
Rank: 420Service: IRS (C & CE) Year: 2016
"I got associated with this esteemed organization at the interview stage and it proved to be the game changer for me. As it was my first UPSC interview so I was a little cautious regarding interview preparation level. I gave mock interviews at almost all the popular commercial coaching institutes after paying hefty fees but the kind of personal involvement and investment of time-effort that the Hamdard Study Circle showed, can never be got from anywhere else.
Where the commercial coaching institutes end the interview in around 20 to 25 minutes, my first interview at Hamdard went for one hour thirty minutes followed by personal feedback and further strategy to enhance the performance.
That year my interview marks were one of the highest i.e. 205.
I want to thank Hamdard Study Circle for being instrumental in this. This institute is really the Hamdard of the community. Anyone who dreams of civil services can fully trust their competence and dedication."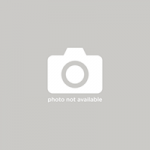 Mr. Ehtesham Waquarib
Rank: 576Service: IPS Year: 2014
After coming to Delhi with an aim to serve the society by becoming a civil servant, my target was UPSC and I was totally clueless about how to start from the scratch. On advice from a few, I joined Hamdard Study Circle, In Hamdard Study Circle I found a healthy competitive environment and good camaraderie where candidates from diverse backgrounds were aspiring for similar goals. HSC was peaceful & green, the faculty was cooperative and mentorship was good. Guest lectures and tests were helpful. Library was my favourite place of all as the books related to UPSC exams were readily available. It definitely played a great role in shaping my career. I shall be forever grateful to this alma mater of mine.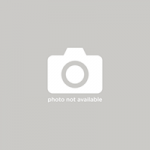 Mr. Zaigham Ali Khan
Rank: 235Service: IRAS Year: 1998
"Hamdard Study Circle has played a role worthy of emulation specially in those days when there was no platform like this and technology was also not that advanced as it is today".
The positive energy of the Circle along with camaraderie of aspirants who were sharing their valuable experiences with the new comers and providing much needed confidence to overcome the fear psychosis of the Civil Services Examination played a critical role in my success.
During my two year long stay in the years 1997 and 1998 I made lifelong friends irrespective of the fact that they succeeded in CSE or not. The Circle has given the much desired impetus to the level of awareness about CSE to socially deprived sections of the society in general and Minorities in particular.
Kudos to the vision of Late Hakeem Abdul Hameed Sb with equal support of strength from Late Saiyid Hamid Sb the Circle has been able to achieve the objectives by and large for which it was set up.
I am sure the Circle would touch newer heights of success and glory. Amen.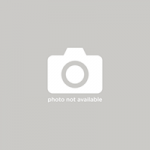 Dr. Mohd. Rehan Raza
Rank: 760Service: DANICS Year: 2011
I feel fortunate to have spent my time at HSC, Delhi. While I was a student, pursuing my studies at Hamdard public school, I witnessed several aspirants clearing the civil services exam sucessfully. They all were an inspiration to me and motivated me to be a part of them.
I am delighted to share that I stayed at HSC during 2009 to 2011. The place provided me a conducive environment for my study and the facilities at HSC were instrumental in my success. I convey my best wishes to the HSC Administration for their future endeavours.
I also thank HSC for taking keen interest in the Alumni of HSC and reaching out to them.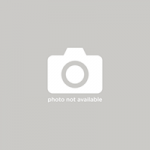 Mr. Hanif Qureshi
Rank: 587Service: IPS Year: 1994
My days at Hamdard Study Circle are very special to me. The thought of HSC is so emotional and brings back pleasant memories. The study circle provided adequate facilities for the preparation of the CSE., such as the library, hostel room, mess, guest lectures, mock interviews and the like. However, the most important aspect was the ambience of the Study Circle, which allowed free interaction between the participants and also with the management. We had some of the most interesting and fruitful conversations about the state of the nation in the green and peaceful environment of Talimabad.
Everyone was supportive and full of encouragement, from the housekeeping and mess staff right up to the Director. I am personally thankful for a great atmosphere and all the provisions made for me. Had it not been for HSC, perhaps I would not have made it to the Civil Services. I would also credit the HSC with giving me life long friends who provide a bond so deep and subtle at the same time, that it gives me the energy to do my best and strive to give back to the society what I have taken from it.
I congratulate you for your efforts in keeping the mission alive and helping aspirants like me overcome hardships and achieve what they so dearly aspire.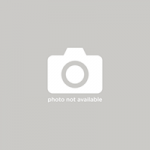 Mr. Basir Ahmed
Rank: 257Service: IFS Year: 2008
Recalling my impressions about the HSC,I could say that it is one of the best study centres, I have ever known. The collection of staff, teachers and academic contents are unmatched. HSC is truly engaged into the Nation building process, through their dedication and hard work. The creation of next generation of able Civil Servants, with right frame of mind, is an important responsibility, HSC by maintaining a supportive and conducive environment, promoting open exchange of views and ideas, has been successful in shouldering its responsibility.
So far, HSC has done very well, and I have no doubt, it will grow into even bigger heights in near future.
For the budding aspirants, I wish, best of luck to them. As far as cracking the Civil Services Examination is concerned, I would say, what Swami Vivekananda said long back, "the power is within you",6500/30*6 "know thyself", do an objective self assessment, before appearing for the exam.
The Civil Service Examinations are never tough or easy, they are meant to test your abilities and knowledge. The questions are not framed only for you, they are meant for everyone, with same kind of strengths and weaknesses, as yours. The real challenge therefore, lies not in the exam, it is the "self", which most often, is needed to be overcome.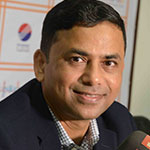 Mr. Quaiser Khalid
Rank: 115Service: IPS Year: 1996
HSC was the place for exchange of ideas and peer learning. It was extremely competitive yet the social connectivity was fabulous. The then Director, late Usman Adhami Sb. was not only one of the finest gentlemen, he was also an encyclopaedia on the strength and weaknesses of the trainees. So, his guidance was always very focused. He never failed to convey the same. The spacious rooms, the well stocked library, the environment of hard working students, the dreams of success so visible and the constant struggle of hope and fear was unmistakable. The celebrations of success were always moderated by the inability of a dear colleague not qualifying. All in all, we were living in a wonderfully struggling environment. It has shaped us, in a large measure into what we have become.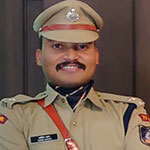 Mr. ASIM KHAN
Rank: 165Service: IPS (ASP-UT) Year: 2017
They say, a journey of a thousand miles begins with a single step. I began this journey of my dreams with a heavy heart. Even though I was directionless when I began, I knew deep down that the only impossible journey is the one we never begin. I knew I needed to be somewhere regardless of the time it would take.
The initial attempts fell hard on me. Some personal issues and the failed attempts coaxed me to go back home for sometime. Luckily, I secured a place in HSC and it led to a remarkable journey that has now ushered in a life that i had once dreamt of.
I spent two years in HSC and I can honestly vouch for it that they have one of the best facilities a civil service aspirant needs. I was happily surprised by the quality of the screening process at HSC. I received the best learning environment – library, peer learning among groups, support system from mentors and alumni, prelims test series, answer writing practice sessions and feedback, periodic seminars and meetings, playing and recreation (badminton, cricket, football, table tennis). Last but not least, the seasoned interview panel and mentorship by respected stalwarts like Mr. Wajahat Habibullah, Mr. AK Suri, Mrs. Syeda Hamid, Mr. Vibhuti Nrayan Rai and personal guidance by Samar Hamid Sir are some of the great aspects we find at HSC.
I count myself among the fortunate aspirants and a large share of my success goes to HSC.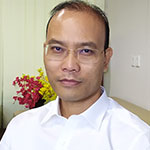 Mr. Hauthang Kilong
Rank: 689Service: IRS Year: 2007
I began my preparation for the Civil Services Examination in 2005 and stayed at Hamdard Study Circle (HSC) the following years, 2006 & 2007. I was fortunate to be at HSC at the right time.
HSC provided a comfortable room, timely food and the best ambience for self study. The Library has commendable stock of relevant books, magazines and newspapers and above all, large study hall facilitating intensive preparation. Mock tests conducted were also helpful. As exclusively dedicated towards preparation for the civil services examination, HSC instills healthy competitive spirit among inmates. Inmates of HSC share experiences and resources mutually benefitting one other.
Aspirants at HSC also get access to football, volley ball and basket ball courts in the campus. One gets to play these games in the evening which help keep both body and mind fit.
HSC contributed immensely to my success in the civil services examination. I had the determination to succeed and HSC provided the right environment.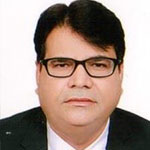 Mr. Ghayasuddin Ahmad
Rank: 316Service: IDAS Year: 1999
My association with HSC was limited to preparation for Interview. HSC has a good infrastructure for Civil Services coaching. In fact, it gave me a opportunity to interact with HSC alumni and the students who were preparing for Civil Services. HSC regularly invites me for felicitation of selected students and on other occasions. I am also contributing in a small way for the betterment of the coaching programme along with other colleagues.
I look forward for any opportunity in whatever way I can be of any assistance to HSC, for the students and the management.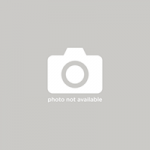 Ms. Hena Usman
Rank: 341Service: Indian Postal Service Year: 1998
I had the good fortune of being at Hamdard Study Circle during my preparations for Civil Services, Mains Examinations, 1998. Hamdard Study Circle provided a very enabling environment . It helped me engage in enriching discussions with other candidates and also faculty and visiting faculty with respect to strategy and content for preparation. The mock interviews were specially helpful in bracing me to face the interview. The practice sessions gave me valuable insights prior to the Civil Services interview.
I wish Hamdard Study Circle all success in its endeavour of guiding students for Civil Services Examinations.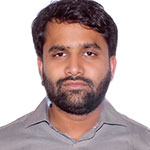 Mr. Abdaal Akhtar
Rank: 35Service: IAS Year: 2014
I had prepared for the UPSC exams without attending any coaching. However, on receiving the interview call, I was apprehensive about my performance in the same due to my average performance in the previous year. Word of mouth led me to Hamdard Study Circle and its mock interview sessions. I will not be wrong in saying that I owe my subsequent success in the interview to the three mock interviews I attended there. Hamdard's interview panel had a galaxy of prominent names- from former Secretaries to eminent media and academic personalities. The encouragement and feedback they provided was topical, personalised and to the point. Its greatest plus point was the individual suggestions they gave to each and every participant. Thank you HSC for everything!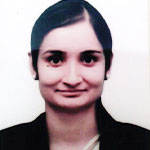 Ms. Moona Yasmin
Rank: 760Service: IPoS Year: 2013
HSC is a very good institution and among the very few in the country which offers good facilities for a person from remote corners of the country who just dream about CSE but don't know even basics of the same . The atmosphere, library and hostel facility make it very convenient for candidates to study and achieve their goals. I was enrolled for interview classes for CSE 2010, 2011, 2012 . Each time I appeared for the mock interview , I could sense the growth in my personality . The board members were very cordial but the questions they used to ask would make you realise what areas needed to be covered and what all needed to be improved. Moreover, the frankness of the members of board encouraged us to ask any question, howsoever silly it might be. My score in personality test improved from 110 / 300 to 190 in my second attempt and my last interview score was 210 / 300. The mock interview at HSC helped me to a large extent in improving my marks in Personality Test of UPSC, CSE .
I am thankful to HSC for the guidance they offered me when I needed it the most.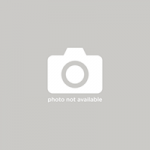 Ms. Adeela Abdullah
Rank: 230Service: IAS Year: 2011
Being at Hamdard study circle has helped me get through my Mains exams at first attempt. After clearing Prelims, Hamdard has taken care of my lodgings and I could avail facilities of dedicated in-house tutors there. The place was very safe, has a vast library and a peaceful environment to study. I feel blessed to be part of Hamdard study circle."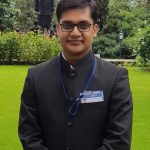 Mr. Azar Zia
Rank: 97Service: IAS Year: 2017
Hamdard Study Circle (HSC) has made a very important contribution to my success in the UPSC examination. It is one of the few institutions of its kind which provides a holistic environment for preparation of this examination. It was a home away from home for me, where I made several friends and spent hours studying together and engaging in discussions and debate on various issues of importance. The timely supervision by the management always kept us on our toes, with performance in regular tests being evaluated closely. The facilities at the centre are one of the best I have seen and provide enough comforts for an aspirant so that one can focus completely on their preparation without worrying about everyday problems like power outage, food quality or water shortage. Being an integrated facility, there are adequate provisions for sports and leisure activities as well. Moreover, the emphasis on development of not just academic knowledge but also a strong moral fibre helps one become a better person overall. All in all, it has been a wonderful experience being part of this institution and I hope HSC continues to serve the cause of many more UPSC aspirants, especially from weaker backgrounds, with utmost honesty and integrity, maintaining the high standards it has set for itself over the years."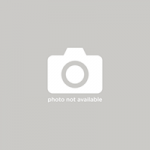 Mr. Kumar Anurag
Rank: 97Service: IAS Year: 2018
HSC has played a fundamental role in my success in Civil Services Examination 2018. I have been a resident of this beautiful green campus for around one and half years. Mentoring by Samar Hamid Sir had brought out the best in me as he never failed to motivate the students and also personally monitored the performance of every student on campus. The new building of HSC certainly provides the best of infrastructure support to the students while the like-minded candidates make the environment positively competitive. Library is well maintained and the "go-to" place for the aspirants. Overall, this place provides the aspirants with all the resources that one needs to ace the Civil Services examination.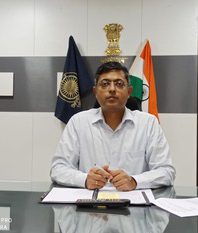 Mr. Ravi Shankar
Rank: 116Service: IAS Year: 2006
When I joined HSC, I was a bit worried about my career. That was the time when I had resigned from an MNC and was again going back to the class room for a fresh career. I was looking for the best: Group of like minded serious aspirants, Accommodation, Library, And Food. And what I got was: I met students from Kashmir to Kerala. highly studious and hardworking. I met with many who are now my permanent friends within the service and outside. Accommodation at a nominal rent with 24/7 water and electricity. I can definitely say that it is the best we can ever think of. Library is one of the best. I got all the reading materials required. In fact, I remember the Director of the academy used to buy books and reading materials at our request in addition to all that was available. And last but not least, we got good food. Though we used to complain a lot, but availability at right time was the key. All I can say is that: today if I am in the service of the nation, then credit goes to the founder of the institution and the noble thought that has gone behind it.
I wish best luck to the aspirants!